General Library Visits and Study Skills Workshops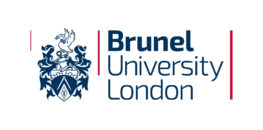 General Library Visit
We are able to assist in arranging visits for school and college students to use our Library for study purposes. Student groups will be met on campus by a member of staff and shown how to find the relevant resources in the Library.
Library and Study Skills Workshop
Overview:
Students are invited to take part in a workshop providing them with an opportunity to develop their academic and information literacy skills. The workshop is particularly useful for students preparing for the Extended Project Qualification (EPQ) but would also be relevant to any students considering university. The visit will also enable them to find out more about a university library. All students attending such a session will receive a Certificate of Attendance from the Library that they can then use to re-visit us for research purposes for a finite period. 
What will the sessions include:
The sessions generally last for 2-3 hours; the first hour will be delivered by a member of Library staff and the second hour by the Academic Skills team (ASK). There is also an optional hour available for supervised searching of the resources and/or a Library Tour.
The Library session will highlight the vast range of resources we have available at Brunel via a presentation combined with practical tasks involving searching the catalogue. The focus of this is to provide interactive training on how to critically evaluate websites. This will be followed by an interactive academic skills workshop themed around critical thinking and using information in your writing, including an introduction on how to reference. 
Campus Tour
Tours of the campus with a current Brunel Student Ambassador are available in addition to your Library visit when requested. This is a great chance to find out more about campus facilities and view an example of on-campus student accommodation.
How to Book a Visit
If you would like to book a visit to our Library, we would very much like to hear from you.
As you can imagine, our Library is very busy with our students studying and revising during the year. In order to avoid our peak periods, we request that visits take place between January - February and June - August, preferably on a Wednesday.
To ensure that all requests can be met, we recommend that the details of the visit be confirmed by the school representative and the Library a month in advance of the visit where possible.
To arrange a visit, please contact us - we will do our very best to accommodate your request.