Undergraduate Experience Day: Sport, Health and Applied Science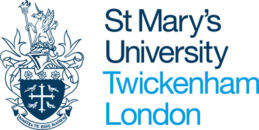 Come along to one of our undergraduate experience days and sample student life at St Mary's.
You will have the opportunity to:
Meet our academics
Attend a subject workshop
Meet our support services
Take part in our campus and accommodation tours.
You may have already attended a pre-application open event, during which you will have received an introduction to the University, but Experience Days have a more specific focus on what you can expect from St Mary's if you start your studies here in September.
Our welcome talks and workshops are designed to help you make an informed decision about studying with us, whilst introducing you to our fantastic academic and support teams.
Experience Days often include taster sessions, workshops, Q&As and more in-depth talks on areas such as student welfare and pastoral care.
You will also receive a campus tour and an option to view accommodation for a better insight into campus living before making your final choice.