UAL Insights Summer School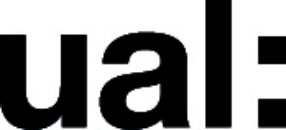 During our Summer Schools you'll spend time working in subject-based studios alongside tutors and Outreach Ambassadors who are experts in their field. 

Develop a fresh body of work for your portfolio 

By the end of the week you'll have a range of work that represents you as a young creative and you'll take away tips on how to fuel your own self-directed projects. Find out what it takes to develop work for applying 
to university courses at foundation diploma or undergraduate degree level. 
Celebrate the work you create 
On the last day of the Summer Schools each College will host a group celebration to showcase the work you've produced. Invite friends and family to share this experience with you . 
See below for further details of the Central Saint Martins summer school: 
Creative Practice - Art, Performance and Fashion 
Experiment with processes, narrative and image making. Work with fine art, performance design and fashion tutors across a variety of subjects including: fine art, film making, photography, performance design, fashion design and communication. 
Design Thinking - Graphics, Architecture and Product Design 
Discover the thinking and making behind 21st century design with tutors from specialist areas. Develop experimental 2D and 3D work through drawing, printing model making. Increase your knowledge of design and decide which area to focus on in the future. 
Textile Design
Experiment with a series of techniques that underpin the thinking and making process within textile design. Find out how textiles filters into different creative sectors: from wearables, products, structures and more. 
Eligibility criteria 

Students who meet any of the criteria below will be eligible for Insights:
Students from low-income backgrounds (based on their London post code)
Students whose family receives benefits* for living costs
Students whose parent(s) or guardian(s) have not completed a university degree
Looked after children and Care Leavers    
*Including: Universal Credit, Child Tax Credit, Free School Meals, Housing Benefit, Income Support, Income based Job Seekers Allowance (JSA), Pupil Premium. 
Please contact us if you have any questions regarding our eligibility criteria.  
 How to apply  Students can apply to the above programmes using the link arts.ac.uk/insights-application.  
If you or your students have any questions or need support with the application, please contact us on outreach@arts.ac.uk