UAL Insights Autumn-Winter Schools - London College of Fashion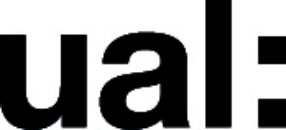 UAL Insights is the University's outreach programme offering young people access to our Colleges for creative activities and pre-university advice.
Build your skills and knowledge with our resources, made by our community of UAL tutors and students.
 UAL Insights programmes are open to students studying art and design subjects at our partner schools and colleges.
Our Autumn-Winter Schools are designed for 2nd year Level 3 Diploma and A Level students.
They are a blend of online and face-to-face workshops. Students outside of London will be able to take part online only. Face-to-face workshops are subject to change depending on government guidelines at the time.
More information see application guide
Eligibility - who can take part
Students who meet one or more of the following criteria are encouraged to apply:
Students whose parent(s) or guardian(s) have not completed a university degree
Students from low-income backgrounds (based on their London postcode)
Students whose families receive benefits for living costs (including Universal Credit, Child Tax Credit, Free School Meals, Housing Benefit, Income Support, Income-based Job Seekers Allowance and Pupil Premium)
Looked after children and care leavers.
Please contact us if you have any questions about our eligibility criteria: outreach@arts.ac.uk.
London College of Fashion details
Saturday workshops Full day 11am – 3.30pm 
Between 6 Nov 2021 – 18 Dec 2021 
Wednesday workshops Evenings 7- 8.30pm 
Between 20 Oct 2021 - 2 Feb 2022 
Portfolio Guidance Day 
Full day 10 am- 4 pm Mon 13 Dec 2021 
Workshop pathways
 • Fashion business
 • Fashion design
 • Fashion media and communication