Taster Day: Reading English Literatures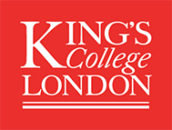 This event is an introduction to the wealth of literature written in English, a literature that includes Australian, American, African, British, Canadian and South Asian writing. It will be an opportunity to look at some recent and perhaps unfamiliar writing and to discuss it with academic staff and students at King's. There will be mini-lectures and group work so you'll be able to get a sense of what doing a literature degree might be like.
This taster course is open to year 12 and year 13 students only. You should be studying an A level with a literature component.
This is a free event, please register your interest.