Student Finance - Presentation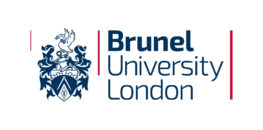 If you would like to visit us on campus or have a member of staff and/or a Student Ambassador visit your school or college, we are happy to talk to your students and their parents about Higher Education and Brunel as a University.
Delivered by a member of staff from Brunel, this presentation will cover a wide range of information and advice, to help students establish what they might be entitled to, including:
Tuition Fees;
Student Loans (Tuition Fee Loans and Maintenance Loans);
Means testing and location;
Repayments;
Brunel University Scholarships;
Application and Deadlines;
Student Budgeting Tips.
We can deliver this event at the university or at your institution. Please contact us to arrange a date.