Biological Sciences Taster Course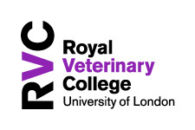 This course will offer Year 12 students the opportunity to learn about the RVC's unique Biological Sciences programmes which focuses on the biological sciences relating to animals; the way they work, their health, their diseases and their relationships with humans. The course will be taught by an extensive range of scientists and clinicians who are knowledgeable from their own experience of animal disease and research. This means we will cover animal biology, management and disease. Please note: BSc Biological Sciences graduates are not permitted to practice as veterinary surgeons and this taster course is not focused on Veterinary Medicine.
This free taster course is open to year 12 students or anyone considering starting their undergraduate studies in September 2020. Applicants must be studying one of Biology or Chemistry, and who are predicted grades that equate to our typical offers as listed on our website: https://www.rvc.ac.uk/study/undergraduate/bsc-biological-science#tab-entry-requirements.

When applying to this taster course you will be asked to submit in no more than 150 words why you are interested in studying this subject. You will be selected for this event based on your answer. You will be informed within 10 working days of the outcome of your application.